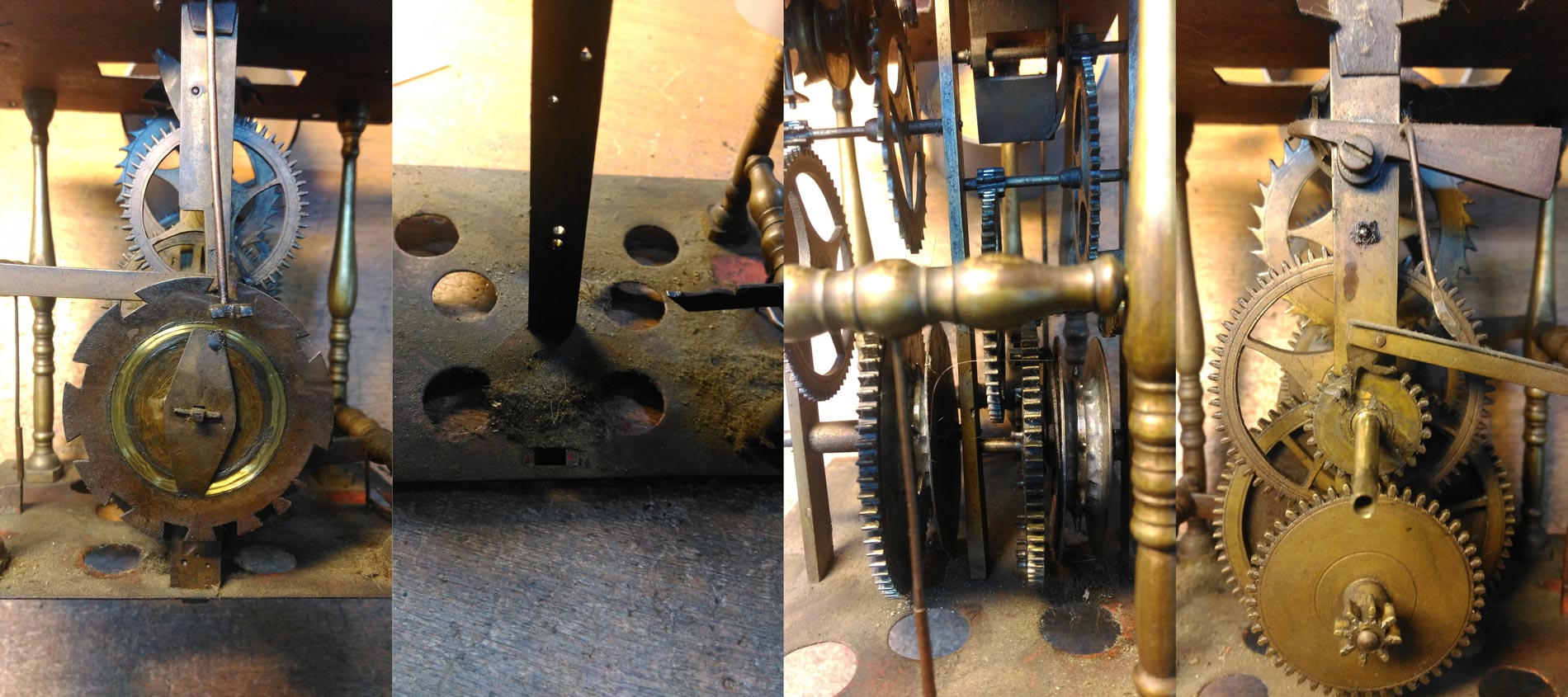 The dirty and worn clockwork.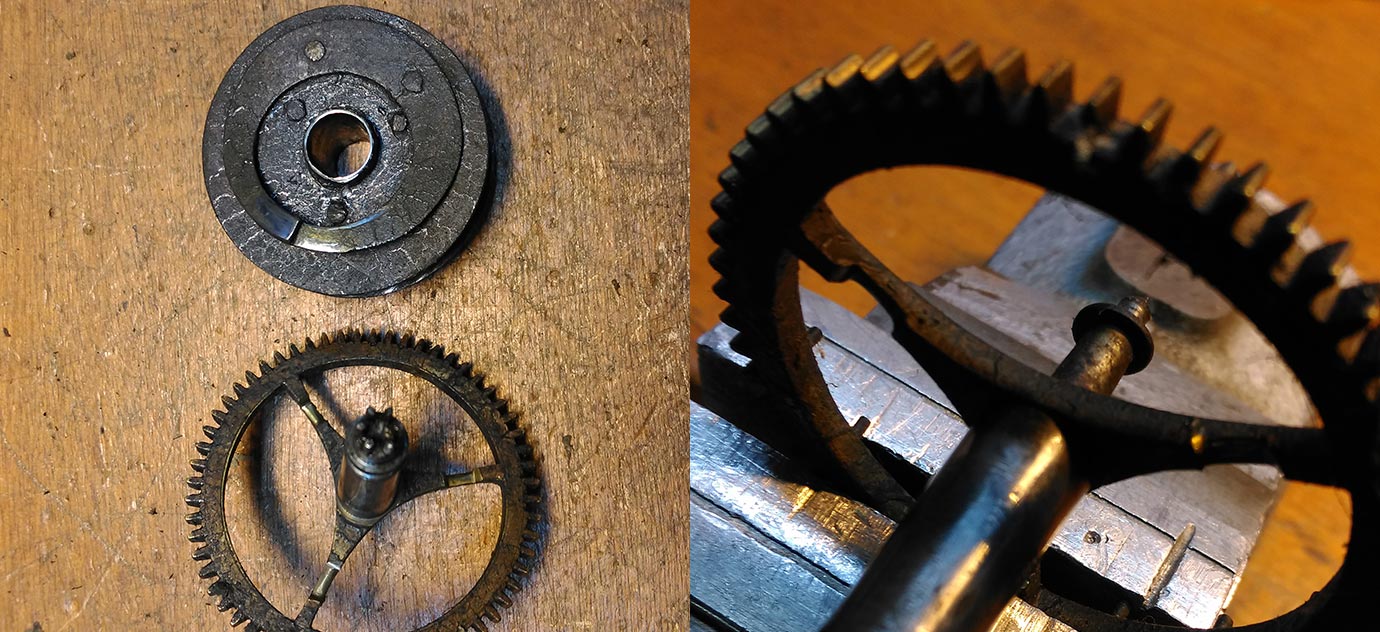 Wear on the spokes of the ground wheel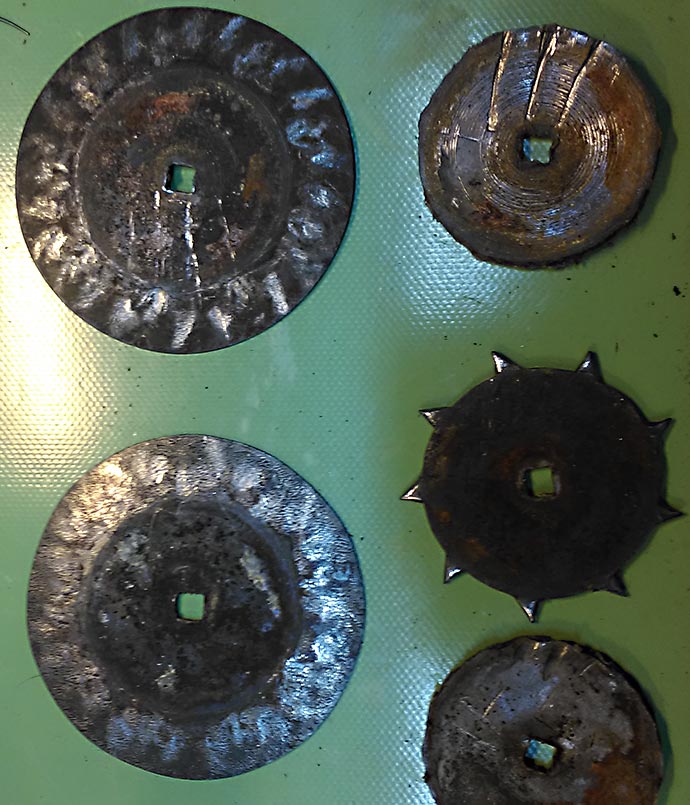 The tracks where the chain runs are also worn.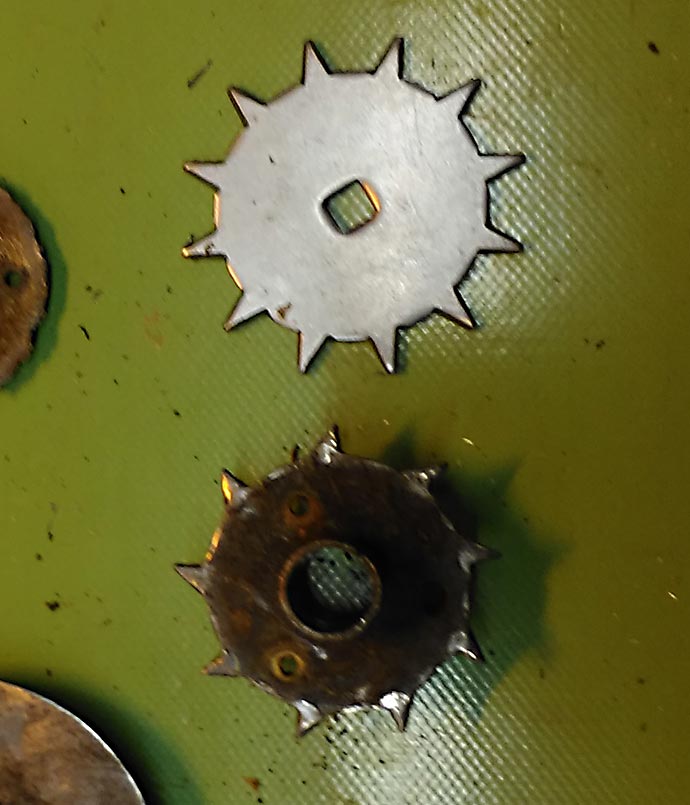 Under the old wheel and above the new wheel.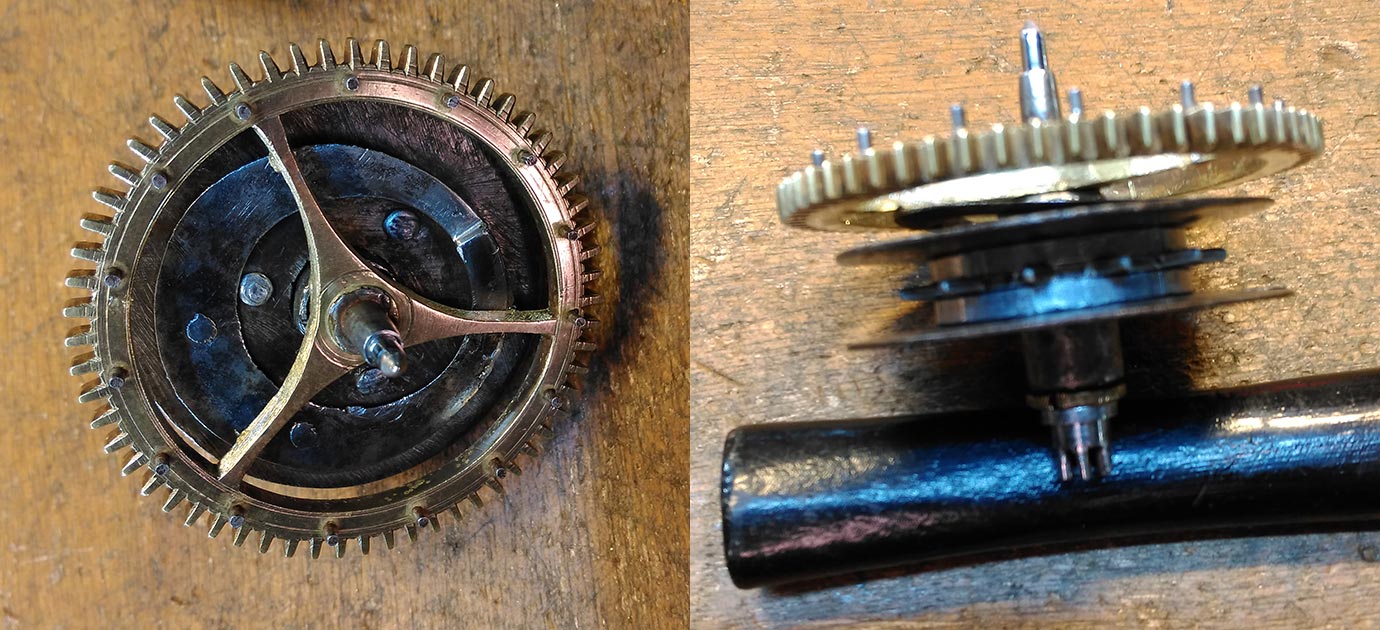 The final result: A restored wheel with attached spokes and a new track.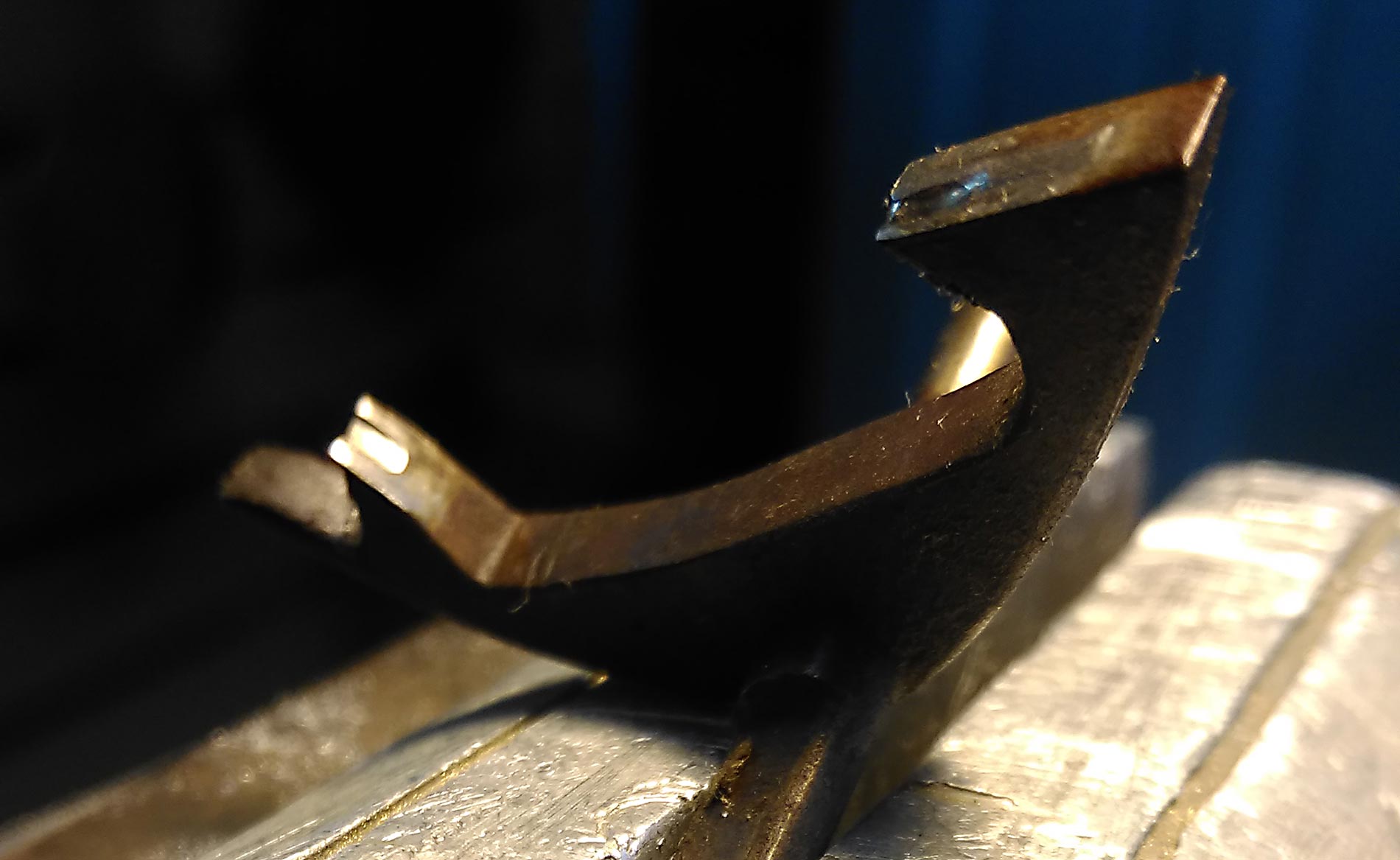 Anchor wear must be repaired.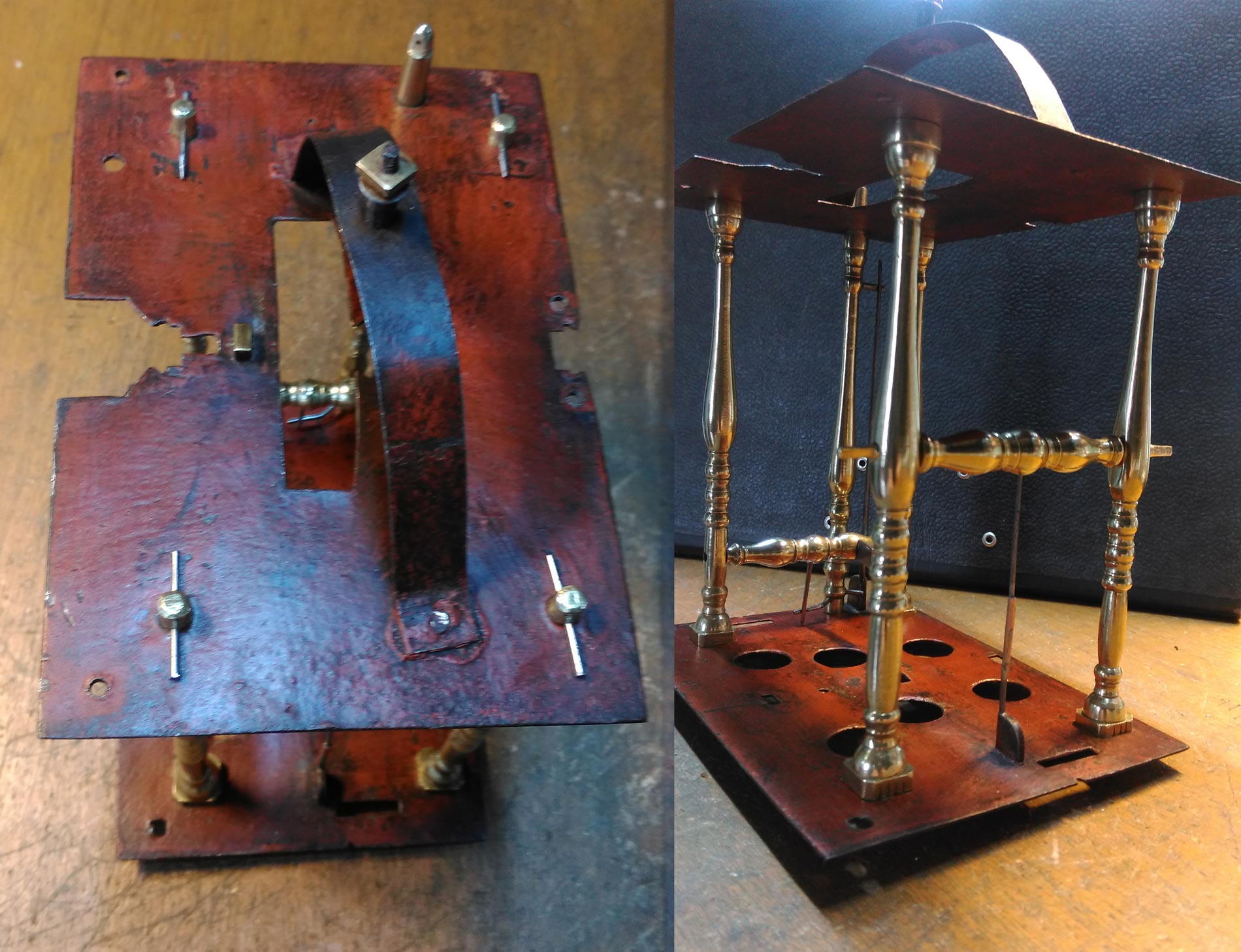 The cleaned frame. The beautiful patina of the paintwork has been preserved by preservation with a wax layer.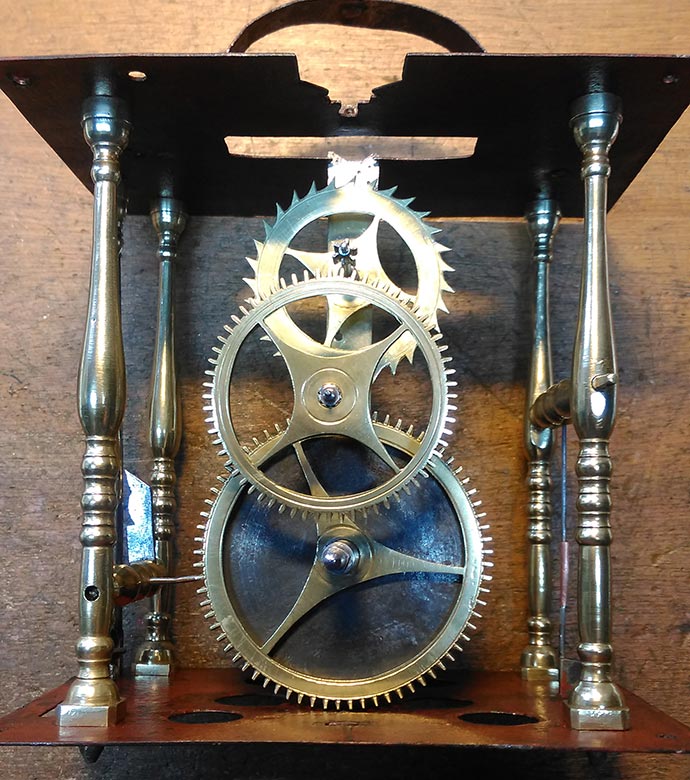 The construction of the cleaned radar work.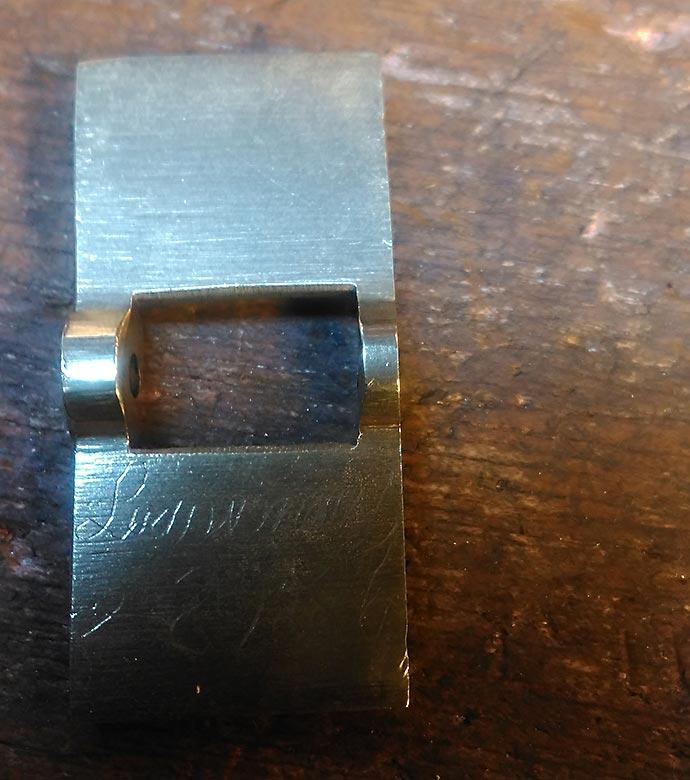 Sometimes you will find a nice detail, such as the name and date in the wind wing of an earlier repair of a clockmaker.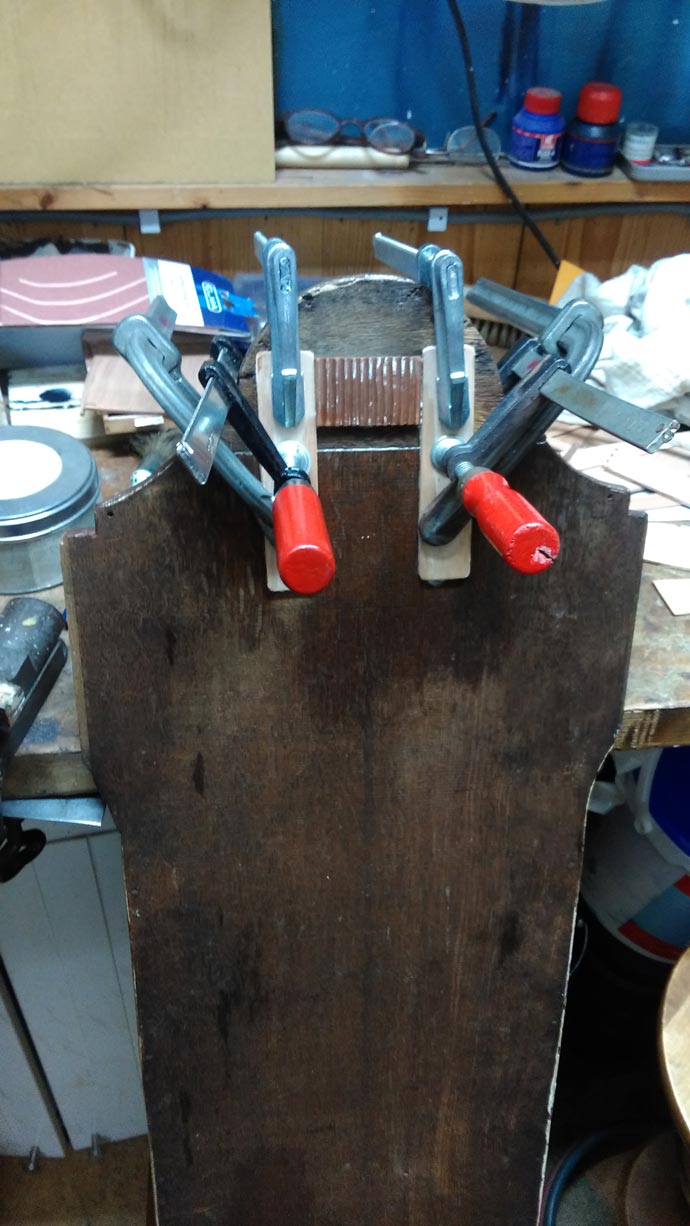 Part of the cabinet is also being restored.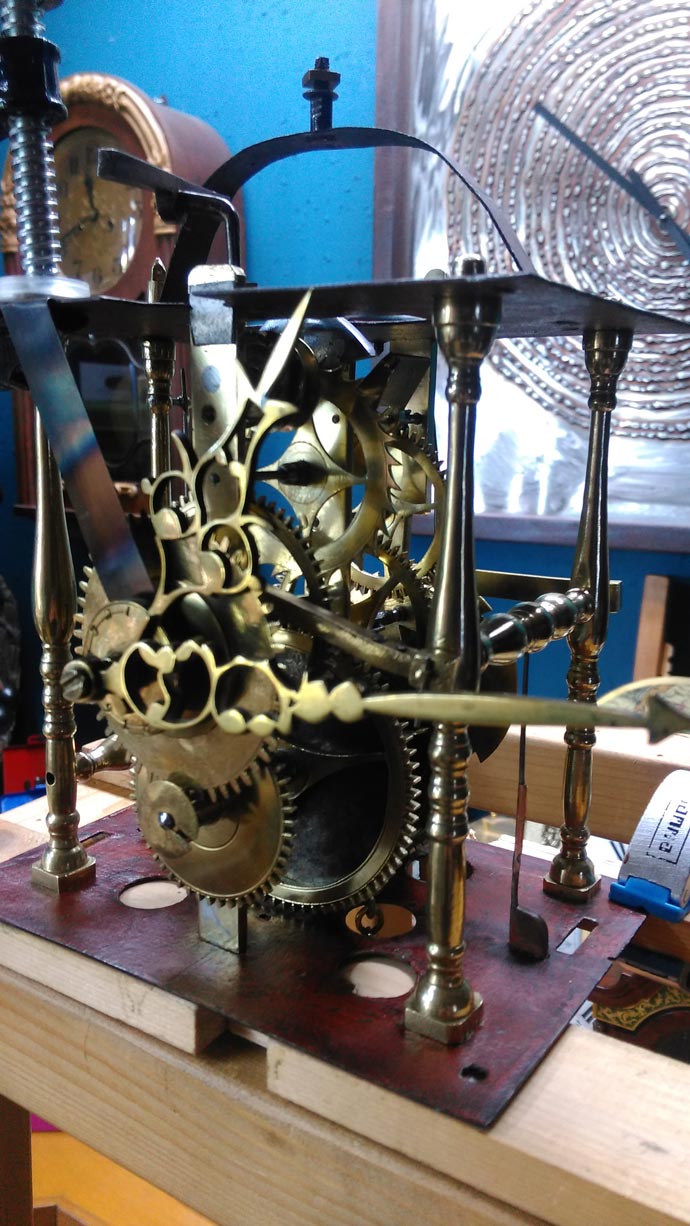 The restored timepiece in test setup.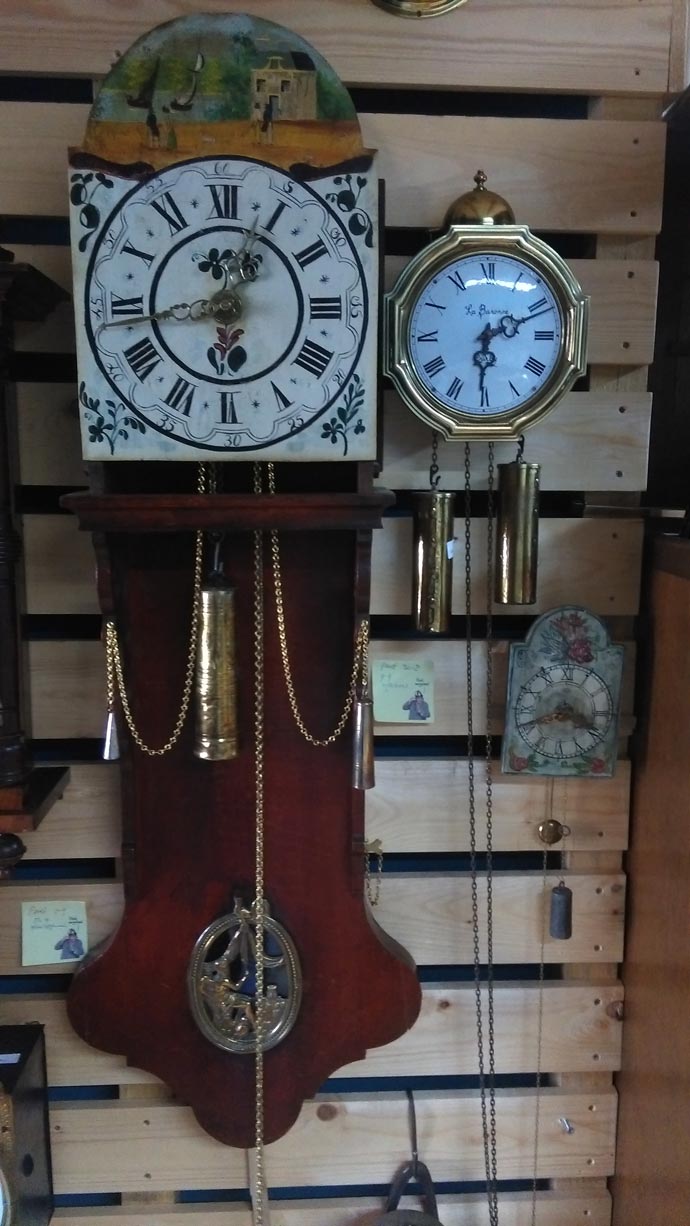 The timepiece is back in the case. This will be run for a few more weeks as a check.
See the other restoration story: