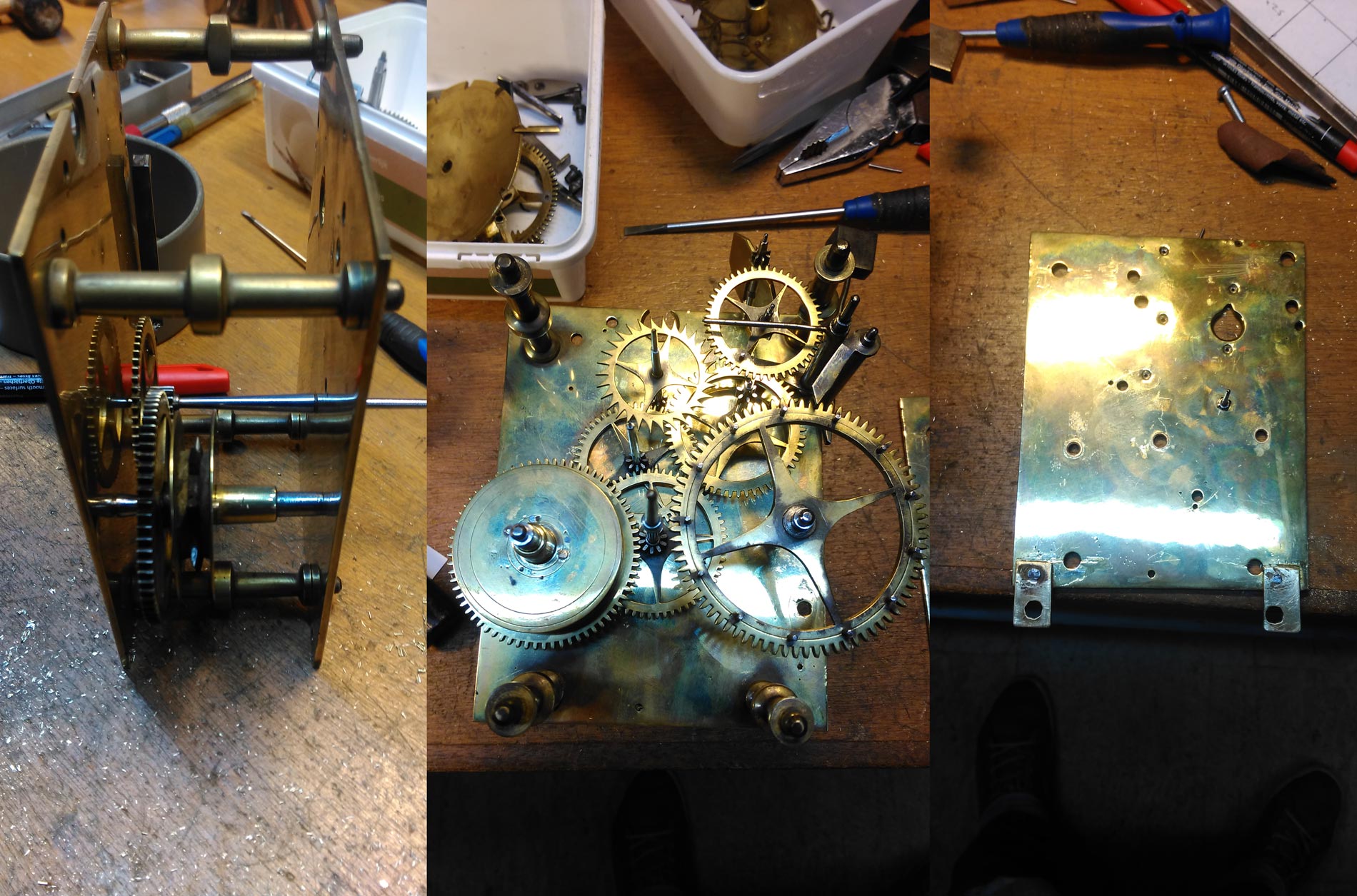 The dirty timepiece is disassembled.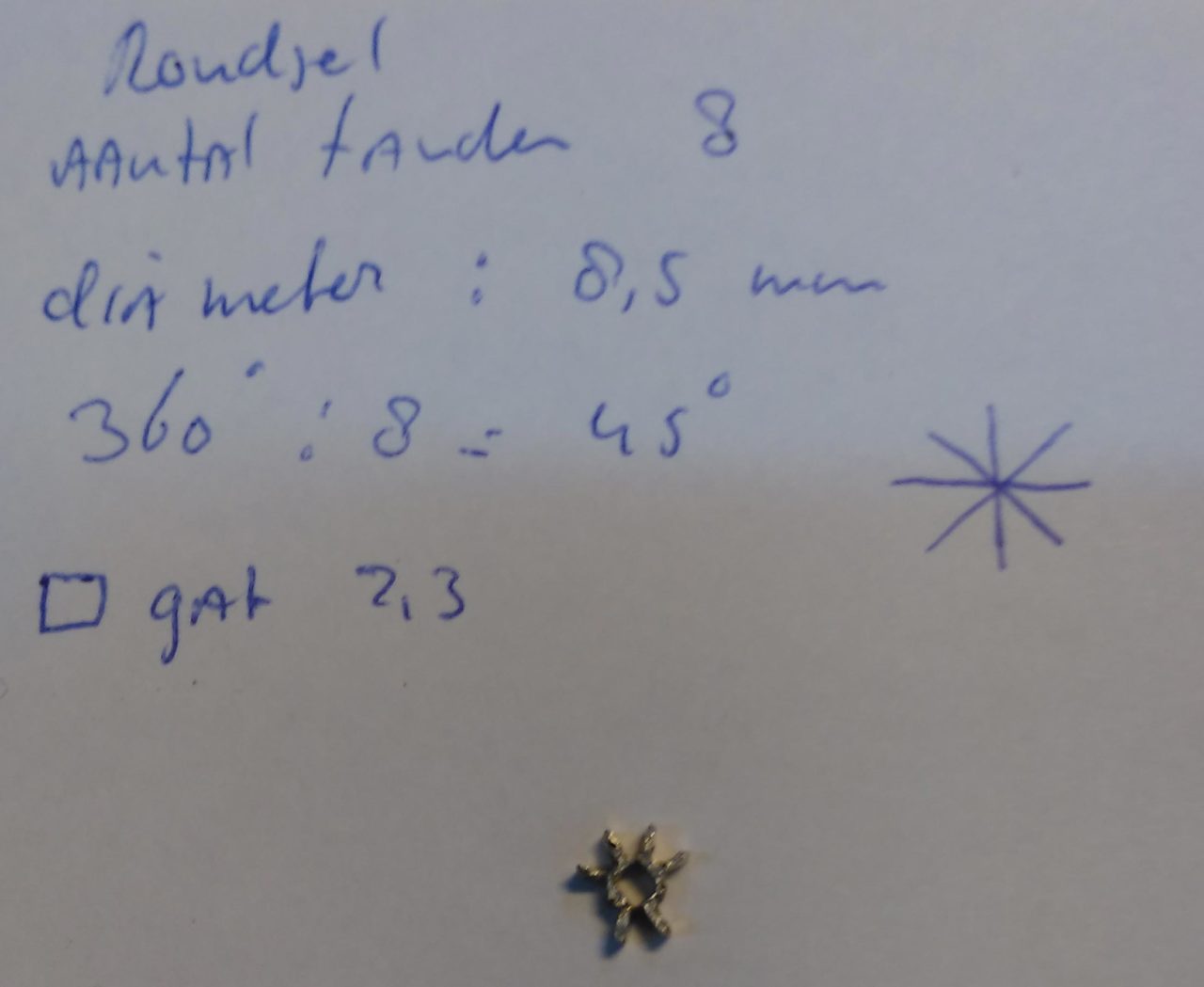 A new pinion also had to be made. Two teeth of the old pinion have broken off plus is completely worn out.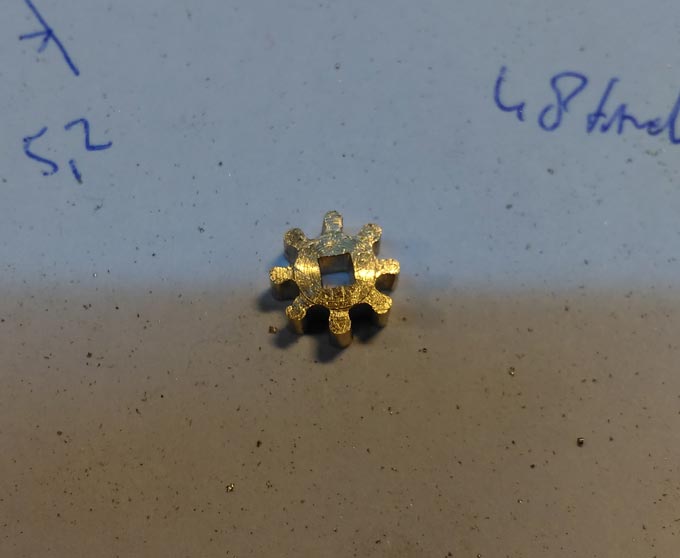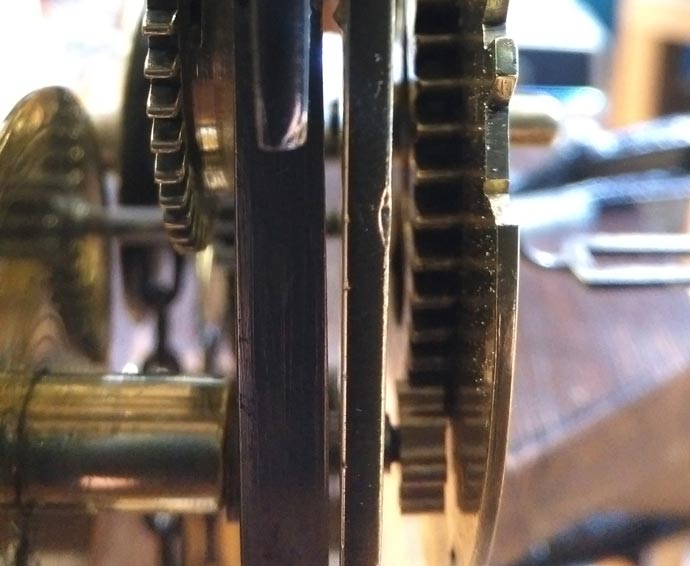 In this photo you can see the new pinion at the bottom right.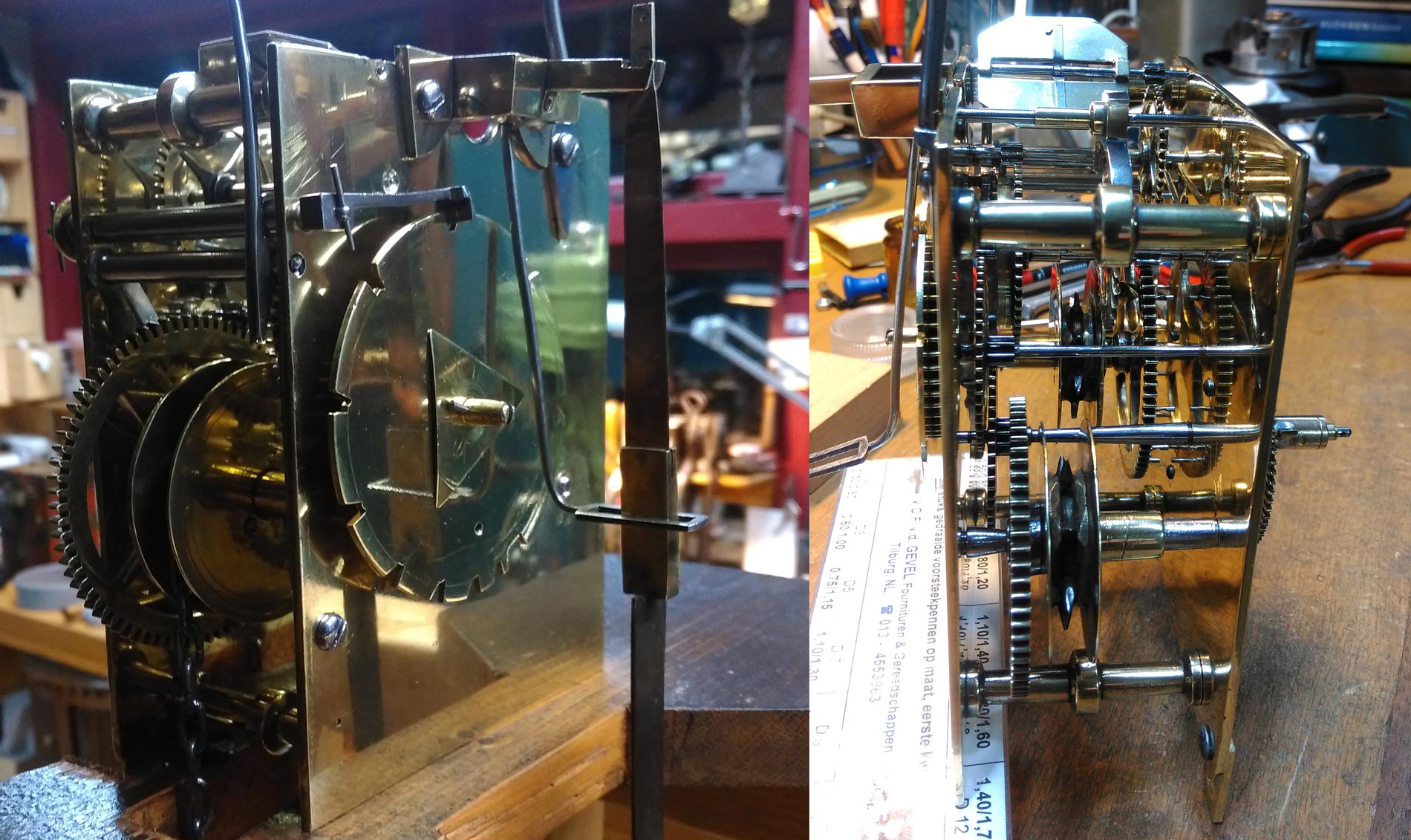 Reassembled the cleaned and restored timepiece.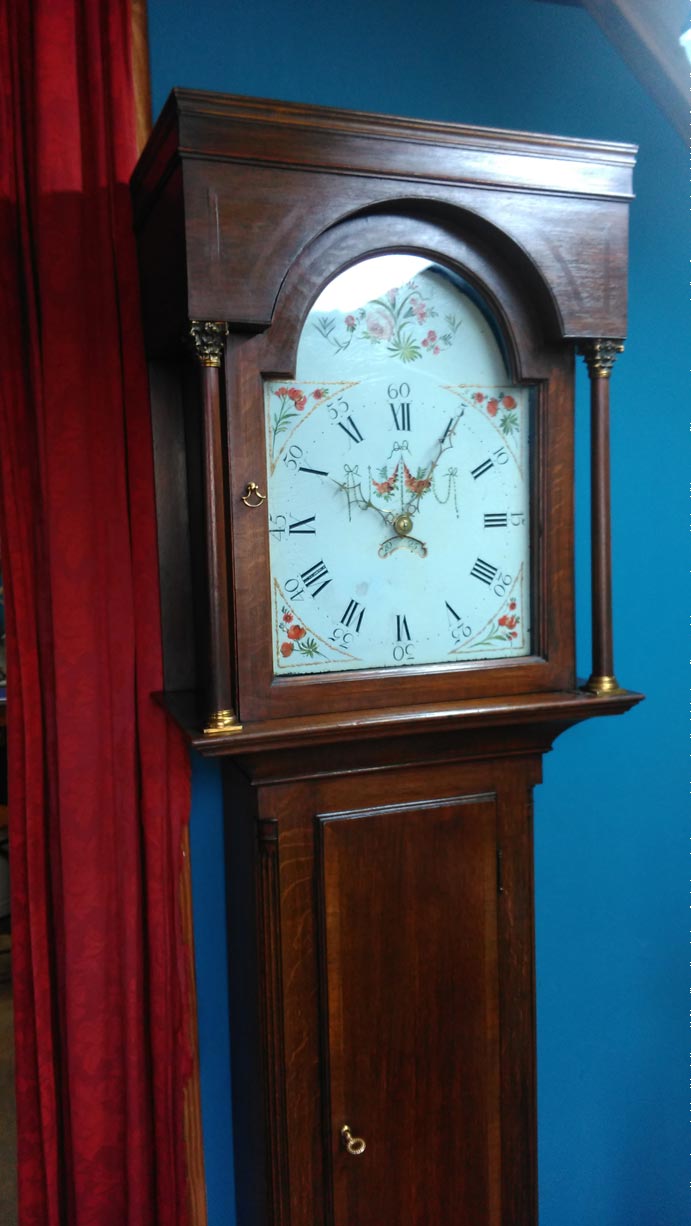 The case has been waxed and the end result is beautiful!
See the other restoration story: